Invest in Your Community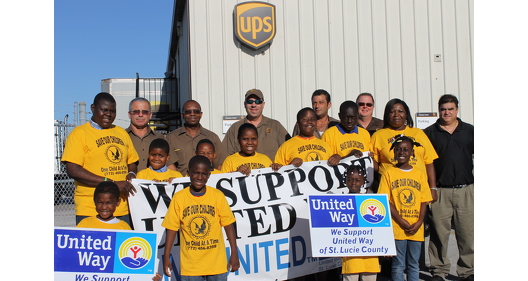 United Way of St. Lucie & Okeechobee is working to advance the common good by focusing on education, income, and health. These are the building blocks for a good life — a quality education that leads to a stable job, enough income to support a family through retirement, and good health.
You can be a part of the change by making a contribution right now!
Online Contributions
Please DONATE TODAY!
By Mail
You can download our United Way Pledge Form and mail it to our office at:
United Way of St. Lucie & Okeechobee
4800 S. U.S. Highway 1
Fort Pierce, FL 34982
Annual Campaign
The workplace campaign is the easiest and most powerful way to invest in your community. If you are interested in running a workplace campaign at your company, please contact Tatum Kelley, Director of Development, at 772-464-5300 or tatum.kelley@uwslo.org for information on how to start one.
Planned Giving
Planned Giving Brochure Planned Giving and endowment development allow donors to take advantage of giving options beyond the campaign.
Learn more about Year-End charitable Giving.
Learn how you can make an even greater impact through a gift from your IRA.
Corporate Sponsors